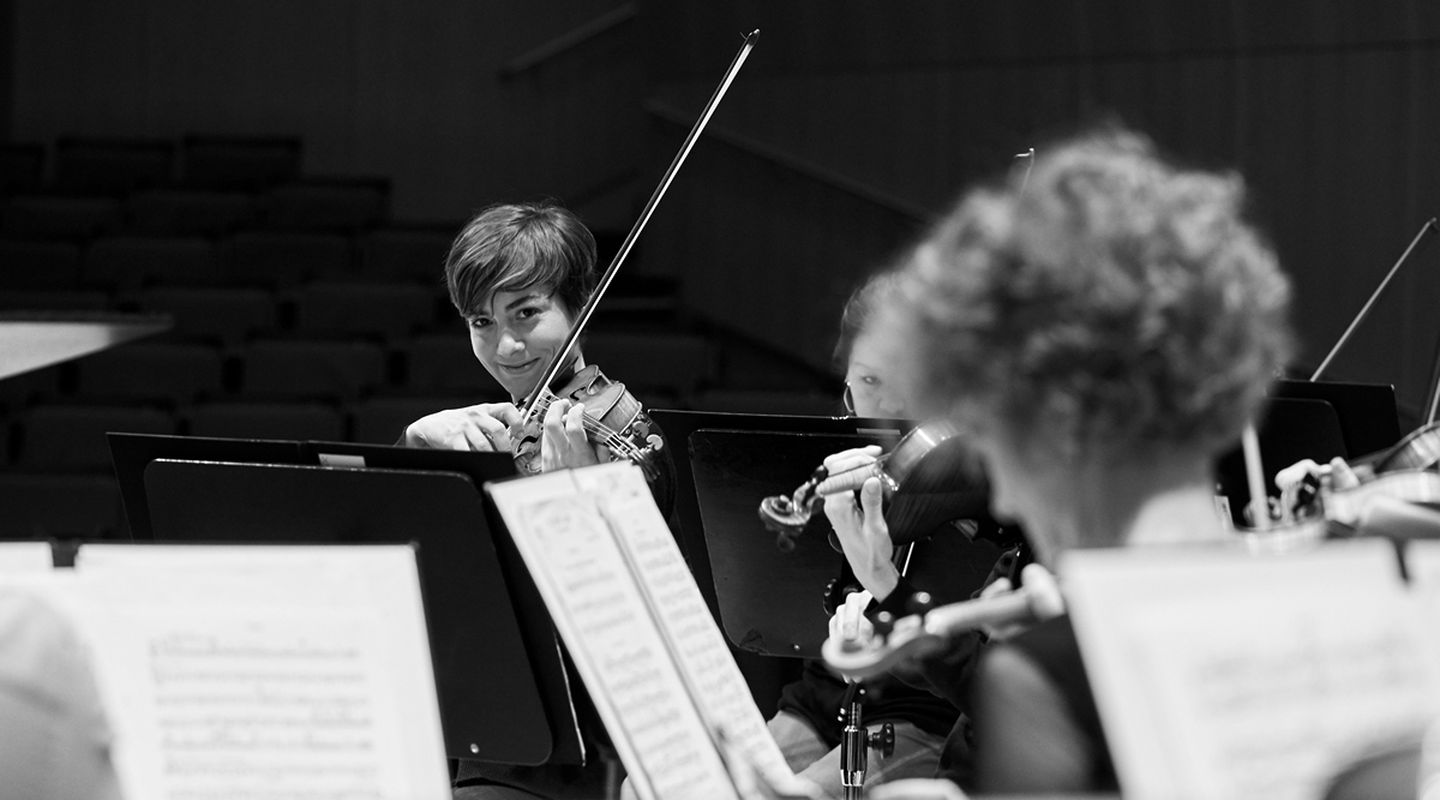 The Euterpe association is the meeting point for all music fans. It aims to take every initiative in order to promote the Strasbourg Philharmonic Orchestra.
Founded in 2001, under the name of the Greek muse for music, Euterpe is the association of the friends of the Strasbourg Philharmonic Orchestra.
Euterpe's actions
Brings together a significant number of members and provides them with satisfactory services,
Promotes, in association with its partners, events by the OPS and its chamber music ensembles,
Collects and manages funding for the success of exceptional operations (organising tours, recordings etc.),
Creates a constructive network of contacts with French and foreign public corporations.
Euterpe's benefits for its members
20 % discount on the price of concert tickets and subscriptions,
des discounts for the Strasbourg festival and Musica,,
des invitations to rehearsals or dress rehearsals of the OPS,
des invitations to meetings with musicians,
de new discs recorded by the Strasbourg Philharmonic Orchestra.
Keep up to date with our activities :
Website : www.euterpe-ops.fr
Facebook : EuterpeOPS
Become a member
Please download and print the registration form and hand it in at the ticket office or send it to us at the following address :
Orchestre philharmonique de Strasbourg
Fabienne Masson
Palais de la musique et des congrès
Place de Bordeaux, 67000 Strasbourg
Euterpe membership form (pdf - 556KB)
2019-2020 membership covers the period from June 2019 to June 2020.
Contact
Euterpe Philharmonique Strasbourg
Palais de la Musique et des Congrès
Place de Bordeaux
67076 Strasbourg Cedex
Tél. + 33 (0) 369 06 37 00
Fax. + 33 (0) 369 06 37 01
www.euterpe-ops.fr