Présentation de l'Orchestre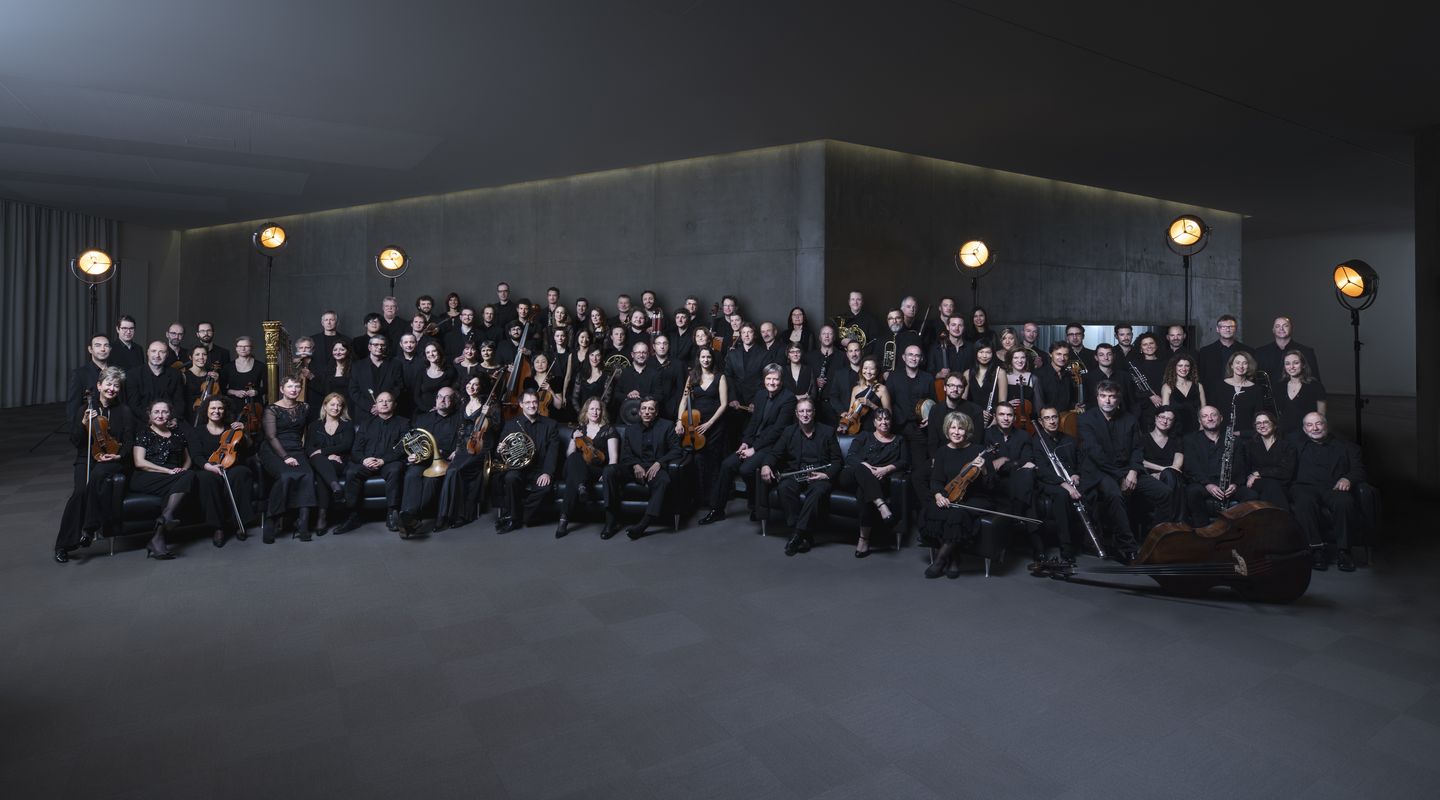 Under the musical and artistic direction of Marko Letonja since 2012, the orchestra today has 110 musicians perpetuating its excellence and both French and Germanic traditions.
Under the musical and artistic direction of Marko Letonja since 2012, the Strasbourg Philharmonic Orchestra – given the official title of 'Orchestre national' (national orchestra) in 1994 – is one of France's major ensembles, with 110 musicians perpetuating excellence and both French and Germanic traditions. In addition to its main symphonic seasons, it plays in some of the Opéra National du Rhin's performances, participates in Festival Musica and works on original projects with other partners in Strasbourg. It also offers a busy season of chamber music encompassing fifteen or so events held at the Cité de la Musique et de la Danse, Aubette, Opéra and Espace Django. Mindful of making music widely available, the orchestra also carries out significant decentralisation actions throughout the Bas-Rhin and has a dynamic cultural policy aimed at all age groups.
The orchestra also contributes to Strasbourg's visibility in France, regularly performing at the Philharmonie de Paris, and throughout Europe in the most prestigious venues on the continent (KKL in Lucerne, Gasteig in Munich, Musikverein in Vienna, Elbphilharmonie in Hamburg, etc.). It recently reconnected with the major international tours that had previously taken it to Japan, Brazil and Argentina. In June 2017, it gave a series of concerts in South Korea and is set to return there in May 2020.
With a long discography, the Strasbourg Philharmonic Orchestra recently created a sensation by recording a version of Les Troyens by Berlioz (Erato) conducted by John Nelson and featuring a star-studded cast, which is already making headlines. This CD has achieved major public and critical acclaim and has received, amongst others, a Gramophone Classical Music Award, Diapason d'Or, Choc Classica and a Victoire de la Musique Classique award in the 'recording' category. It has begun a Berlioz series with the release of recordings of The Damnation of Faust (April 2019, CD release scheduled for November 2019), then Roméo and Juliette (2020). Some of the orchestra's earlier recordings include works dedicated to Berg and Korngold, and a disc featuring music by Dukas, Koechlin and Ravel.
In keeping with its era, the orchestra – selected to play during the television programme 'Prodiges' on France 2 in 2017 – regularly collaborates with Arte Concert for the live broadcast and streaming of some of its performances, laying the foundations for a virtual concert hall.One of the country's oldest orchestras, founded in 1855 and then led by Belgian conductor Joseph Hasselmans is therefore firmly anchored in the present.
In its rich history, its musical directors have included :
Joseph Hasselman (1855 -1870)
Franz Stockhausen (1871 – 1905)
Hans Pfitzner (1907 – 1917)
Guy Ropartz ( 1919 – 1929)
Paul Bastide (1929 – 1939)
Hans Rosbaud (1940 – 1945)
Fritz Munch (1945 – 1950)
Ernest Bour (1950 – 1963)
Alceo Galliera (1964 – 1971)
Alain Lombard (1972 – 1982)
Theodor Guschlbauer (1983 – 1997)
Jan Latham-Koenig (1997 – 2003)
Marc Albrecht (2004 – 2011)
Marko Letonja (2012 - )
Présentation artistes en résidence - 2 colonnes